"It really created an important space for our community that is heavily used...we ended up getting so much more than a shed"
- Paula Acevedo, El Paseo Community Garden Co-Director
In 2019, we were approached by the directors of El Paseo Community Garden in Pilsen. Their plan was to expand their small storage shed, but after sitting down with them and learning about their garden, we realized that they also needed a space to host outdoor programs.
Build a new storage shed four times bigger than the existing one
Create an experiential outdoor classroom with a roof canopy
Draw inspiration for the design from the programming happening at El Paseo
Designate part of the shed to host a hydroponic garden wall
As we were learning about the garden, we realized that El Paseo Community Garden harvested their own honey. The Langstroth beehive's functionality and beauty gave us inspiration for the design of this project.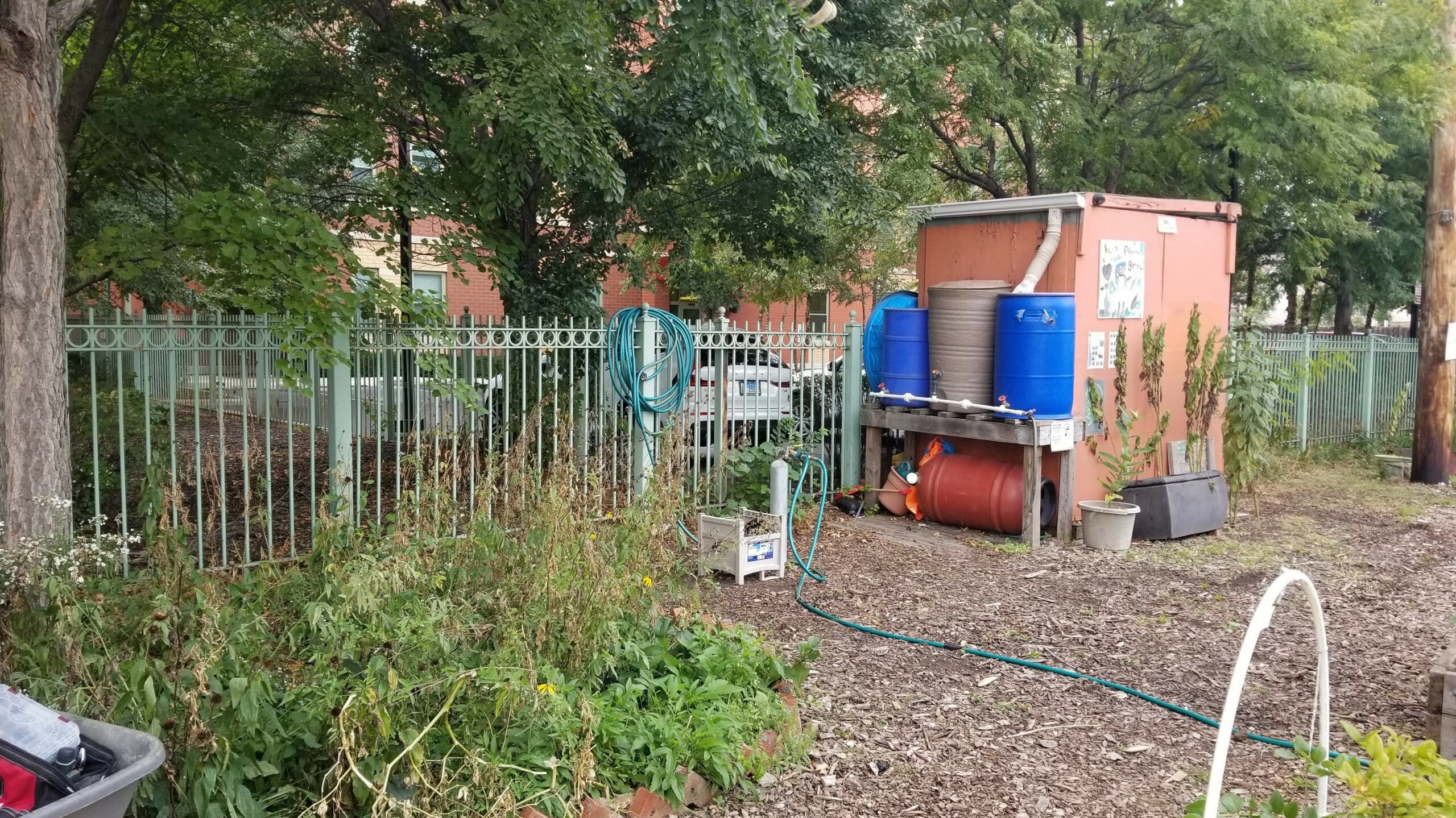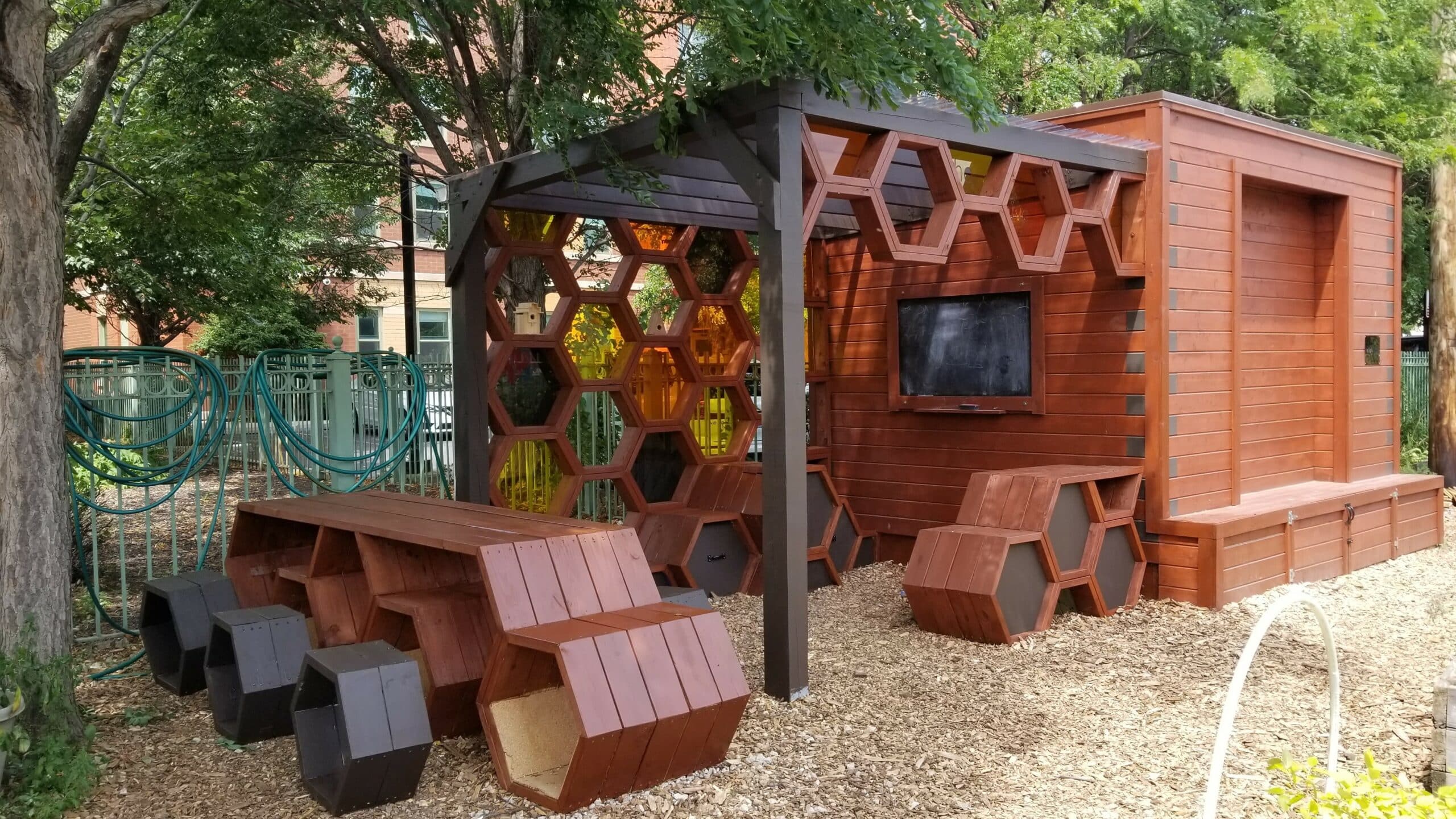 Storage shed with ramp
Outdoor classroom for 15 students
Seating, work surfaces, and storage cubies throughout
Hydroponic garden wall for future phases