LocationLittle VillageBuilt2022ClientYollocalli Arts Reach, National Museum of Mexican Art
"We'll have a collaborative of people coming together and sharing their stories and sharing their truths. Not a revisionist history, but the real history."
- Pastor Reshorna Fitzpatrick, Stone Temple Baptist Church
Jardin Malinalli is a community garden spearheaded by the Yollocalli Arts Reach youth initiative located in the Little Village neighborhood. Since 2018, Yollocalli has led the transformation of the previously vacant lot into an inviting outdoor space that celebrates the Latin community through colorful murals, indigenous permaculture, native plantings, and cultural programs. Some of the current uses for the space are youth programs, dansa, and Villapalooza, a local music festival for the Little Village neighborhood. The organization was in need of a more formal outdoor gathering space for all of these programs.
Create an accessible stage and deck that is geared towards musical events and community activities
Repurpose existing materials and emphasize native plants
Support existing workshops and programs by providing flexible elements such as tables, moveable seating, and art display areas
The garden derives its name from the Nahuatl word "malinalli" which translates to "tall grass" and is the day in the Aztec Calendar that relates to Patecatl, a god associated with medicine, healing, and fertility. Malinalli is a perfect name for the garden as the word symbolizes rejuvenation and perseverance.
Located in a dense, residential area, a block from an elementary school and across the street from a boys and girls club, Malinalli is the only green space within a 12-block radius. Through the development of this outdoor space, the neighborhood will gain access to a safe gathering area, increased bio diversity, and a thriving network of community organizations.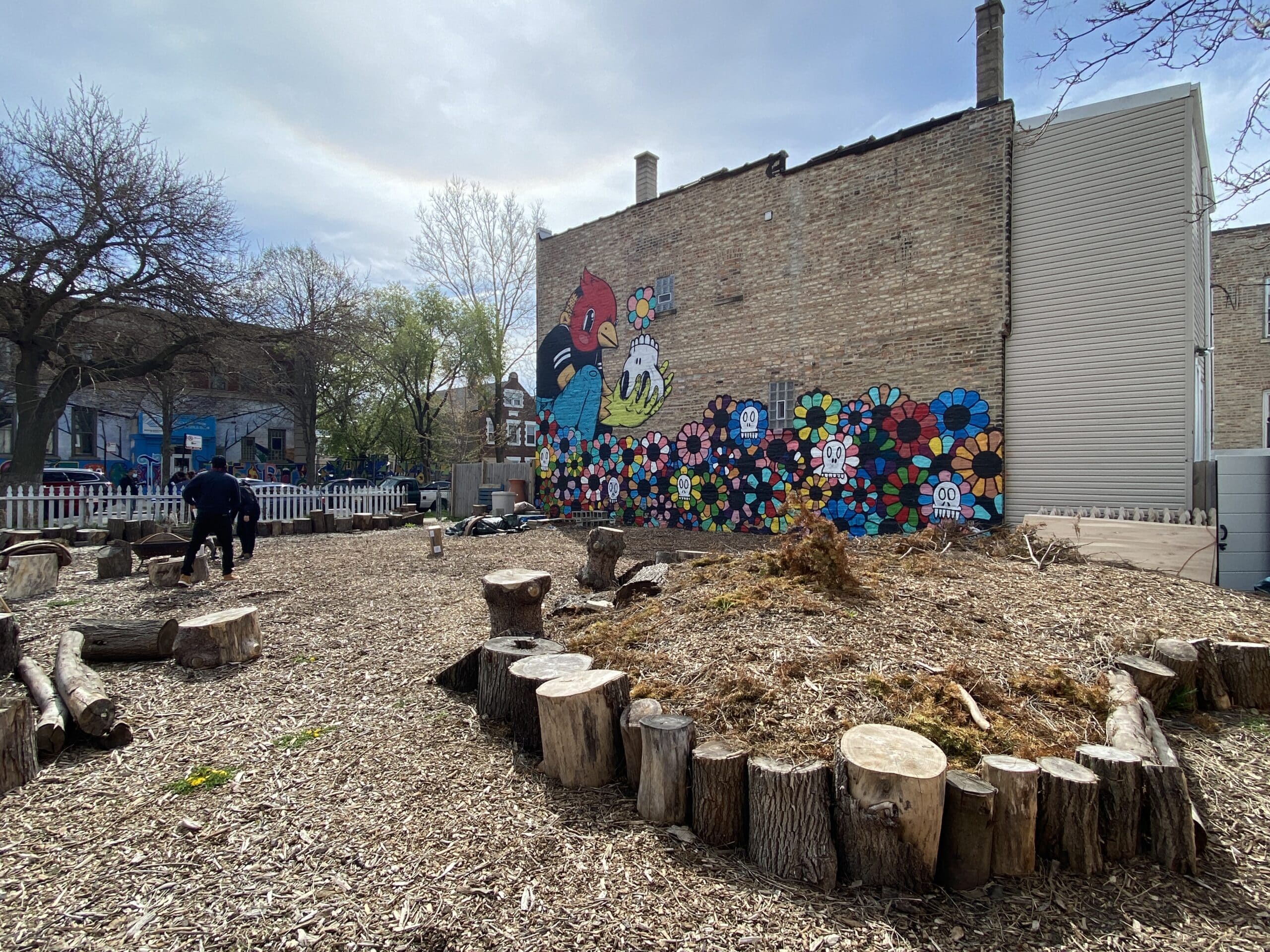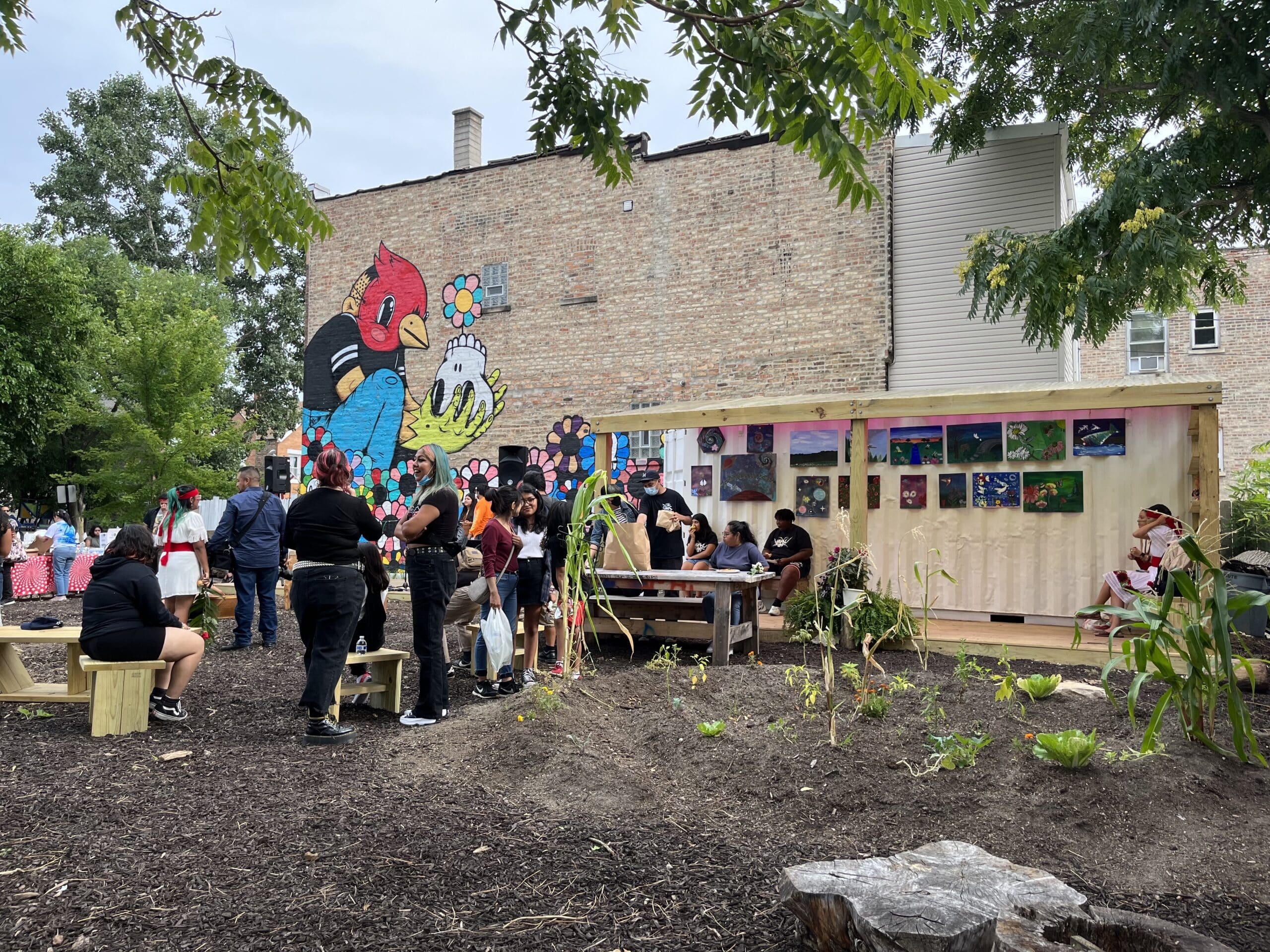 Platform deck for performances
Shipping container for storage
Colorful pergola with a pattern that references traditional Mexican textiles