LocationChathamBuilt2022ClientGreater Chatham Initiative
"Human Scale was an outstanding partner in the effort to create Mahalia Jackson Court, and designed an innovative natural playscape that became the centerpiece of that plaza."
- Jeremy Jacobson, Housing and Land Use Coordinator, Greater Chatham Initiative
The Mahalia Jackson Court is a new plaza serving the Chatham neighborhood on the south side of the city. As one of the POP! Court projects introduced by the City of Chicago's Department of Planning and Development, its goal is to create a new amenity for the Greater Chatham Initiative to play, eat, and gather. The project will facilitate public events such as concerts, art classes, farmer's markets, and holiday celebrations.
Human Scale was invited to be the Landscape Designer for the nature play garden located at the center of the court. We worked alongside the Greater Chatham Initiative, Kruek & Sexton, and community artists to achieve the following goals:
Honor the legacy of Mahalia Jackson by designing a play area inspired by her music
Create an accessible play area for children of all ages and abilities
Integrate native plants throughout the space
Mahalia Jackson was an iconic American gospel singer and one of the most influential vocalists from the 20th century. Her resilience throughout her career and passion for civil rights inspired the Greater Chatham Initiative to celebrate her contributions to music and Chicago through this new community space.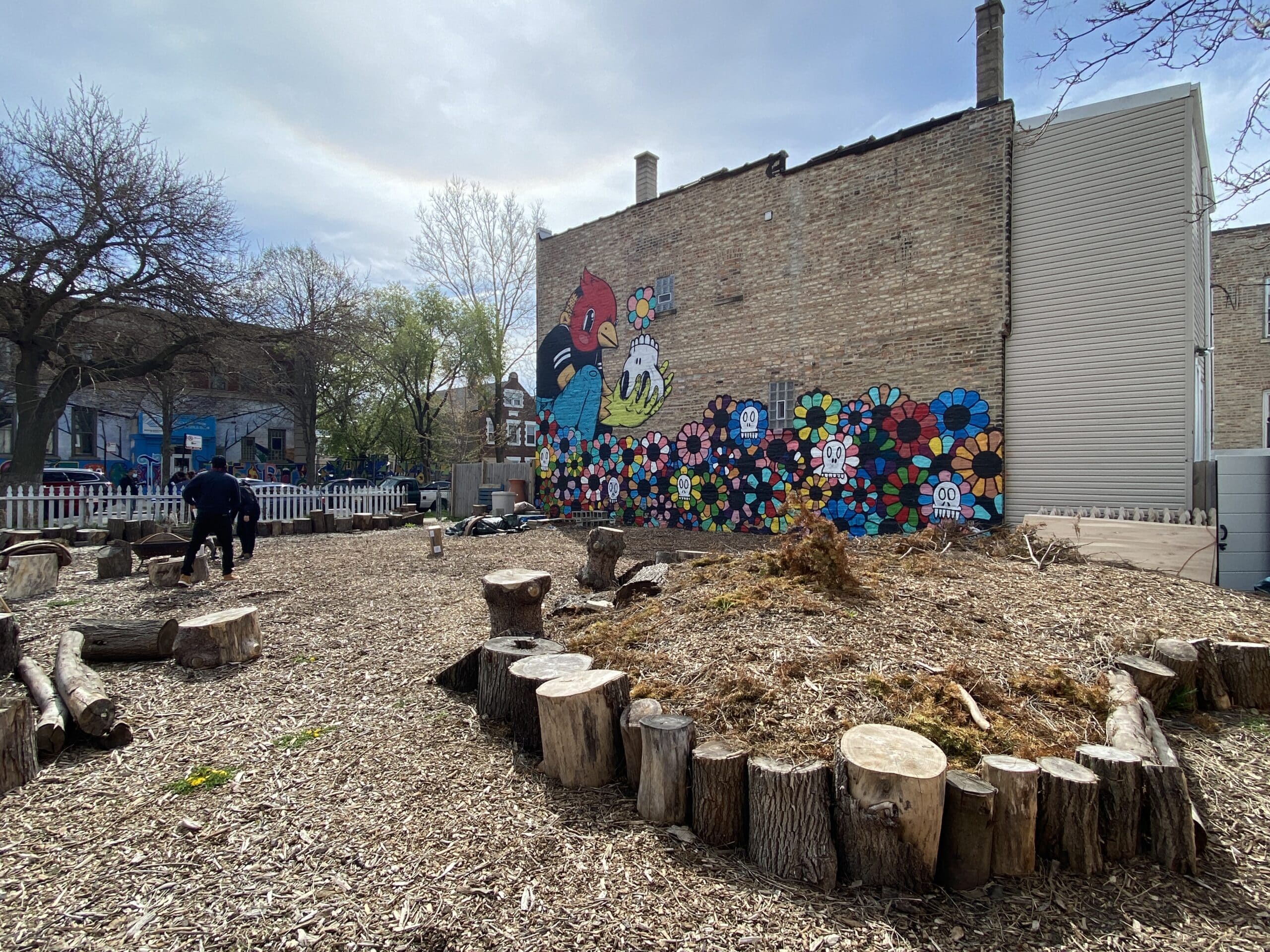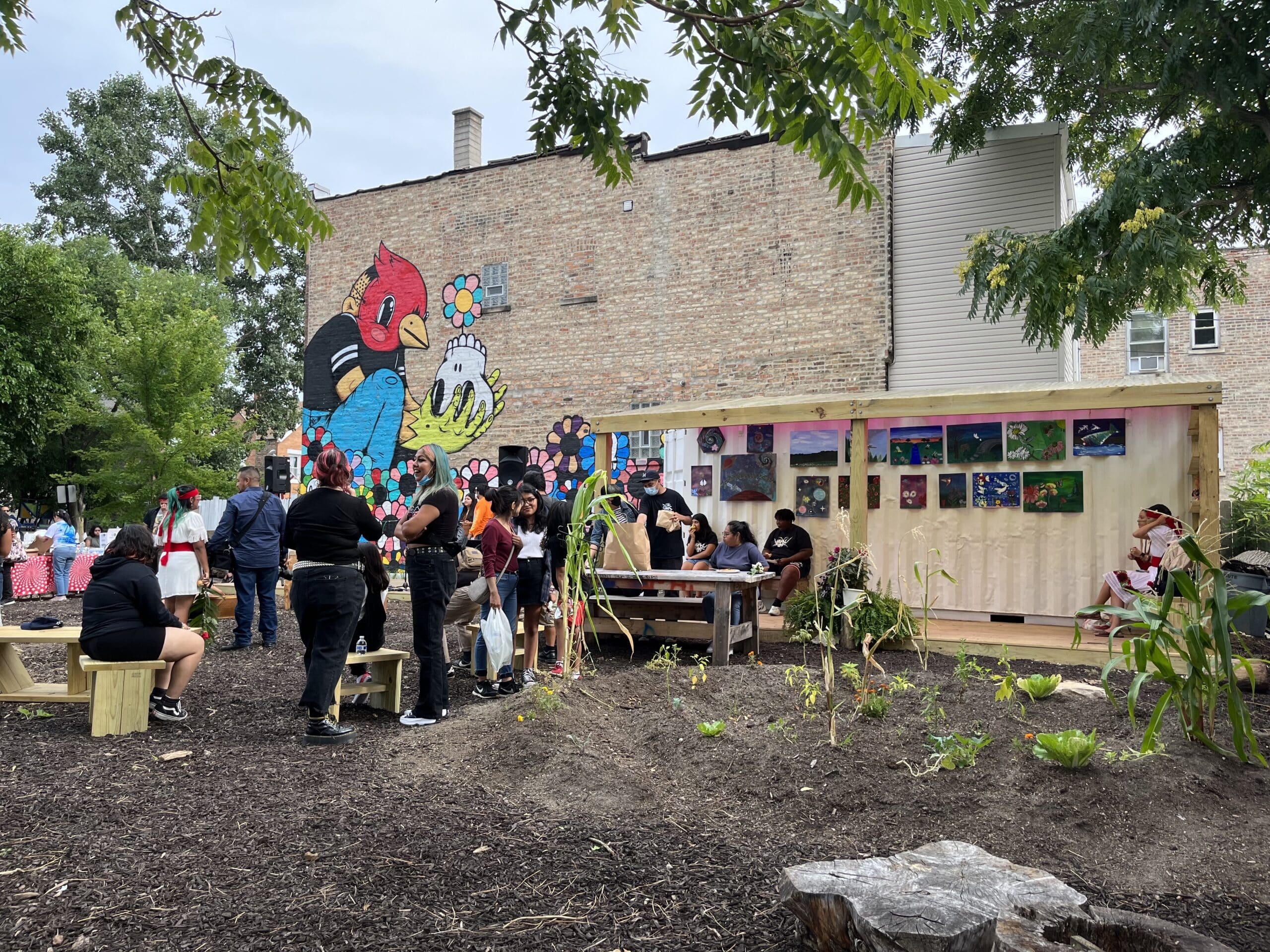 Nature play garden with a series of stumps that represent musical notes and words which can combine to make a melody
Trees that provide shade and native plants
Sensory walk